Ruth's Blog
We have one runner at Worcester tomorrow with Mourne Lass dropping back to two and a half miles. We stepped her up to three miles as generally the feedback from jockeys was that she wanted a trip; however it was obvious she didn't stay so we have dropped her back in trip. She has had her pallet fired since her last run as in many of her races she hasn't quite seen it out to the line which we are hoping will help work the oracle.
Kim Bailey's horse is the obvious form choice and the one to beat but we hope Mourne Lass will bounce back to her previous form. Brian Hughes takes the ride.
Just the one runner this weekend with Flint Hill running at York in the John Smiths Stayers Handicap. He finished third in this race last year beaten a length and providing he gets a strong gallop to aim at he should put up a bold show. Callum has ridden hi in the past when not trained by me so he knows what to expect!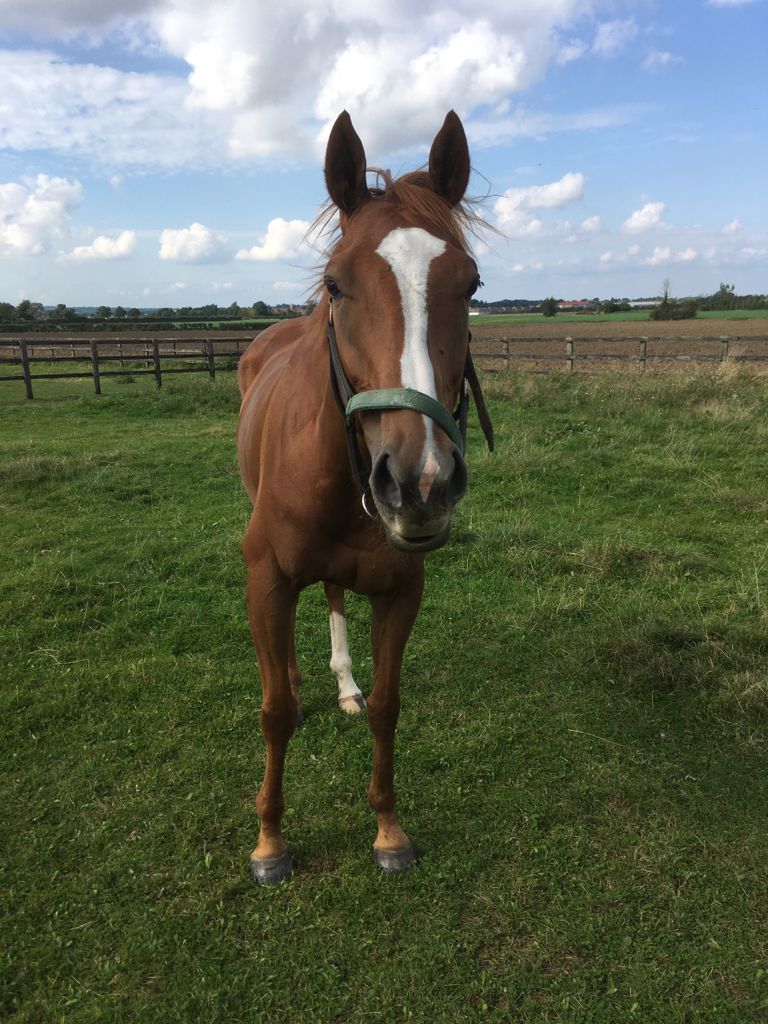 The winter horses have returned and most have started their road work. They do two weeks on the roads to harden their bones back up before they start cantering on the sand gallop. Once they are doing two miles quietly everyday they will begin to go up to Langton Wold gallops where they can stride out; initially over 6f and then over 10f split into two hill canters.
We have had a few runners in the last few days. Cyrus Keep pulled up and it looks likely he needs his pallet re-firing. However, given his age, rating and current form I have decided instead to retire him from racing and he will be sold as a riding horse. He would make a cracking ROR horse. Silver Coin ran better without troubling a very easy winner and she should improve again. She looks like she needs a handicap to be seen at her best. Flint Hill ran a cracker and looks back to his best. He gave 11lb to the winner and was beaten a neck. He will head to York next and then back to Pontefract.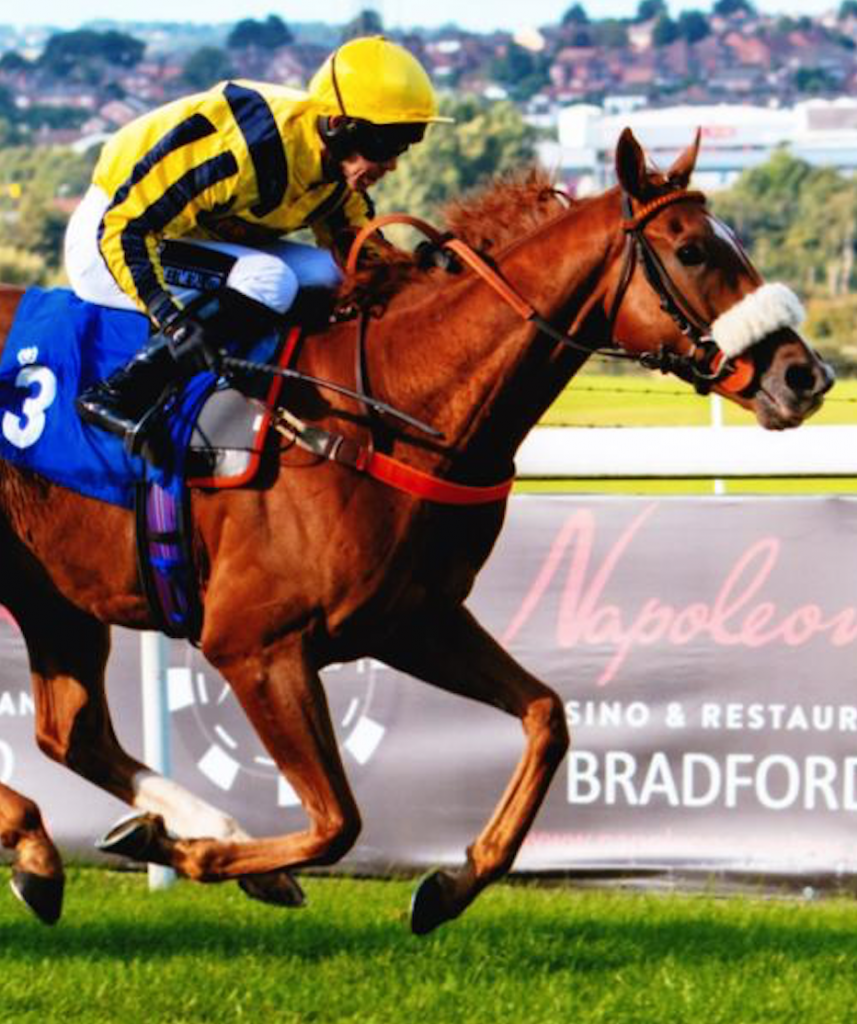 Switch Partner ran a better race than she had in a long time despite looking green at times and a sloppy jump at the last cost her momentum towards the end of the race. Lemon T probably ran back too soon but he is another heading into retirement. Mauritian Bolt jumped and travelled better in cheekpieces but his best trip remains a mystery!
The three runners at Uttoxeter through up mixed results. Mauritian Bolt may need headgear as he is a bit too chilled through his races and he also spends a lot of time in the air. Cheekpieces will be applied and he will have one more run over hurdles before going chasing. He is becoming frustrating. Switch Partner ran far too keen and never gave herself a chance though she did jump better than I was anticipating following her schooling at home. Silver Coin ran well though beaten a long way but she raced behind the bridle and a bit green. Her jumping improved and she will need a trip but she will come on for the experience and has come out of the race well.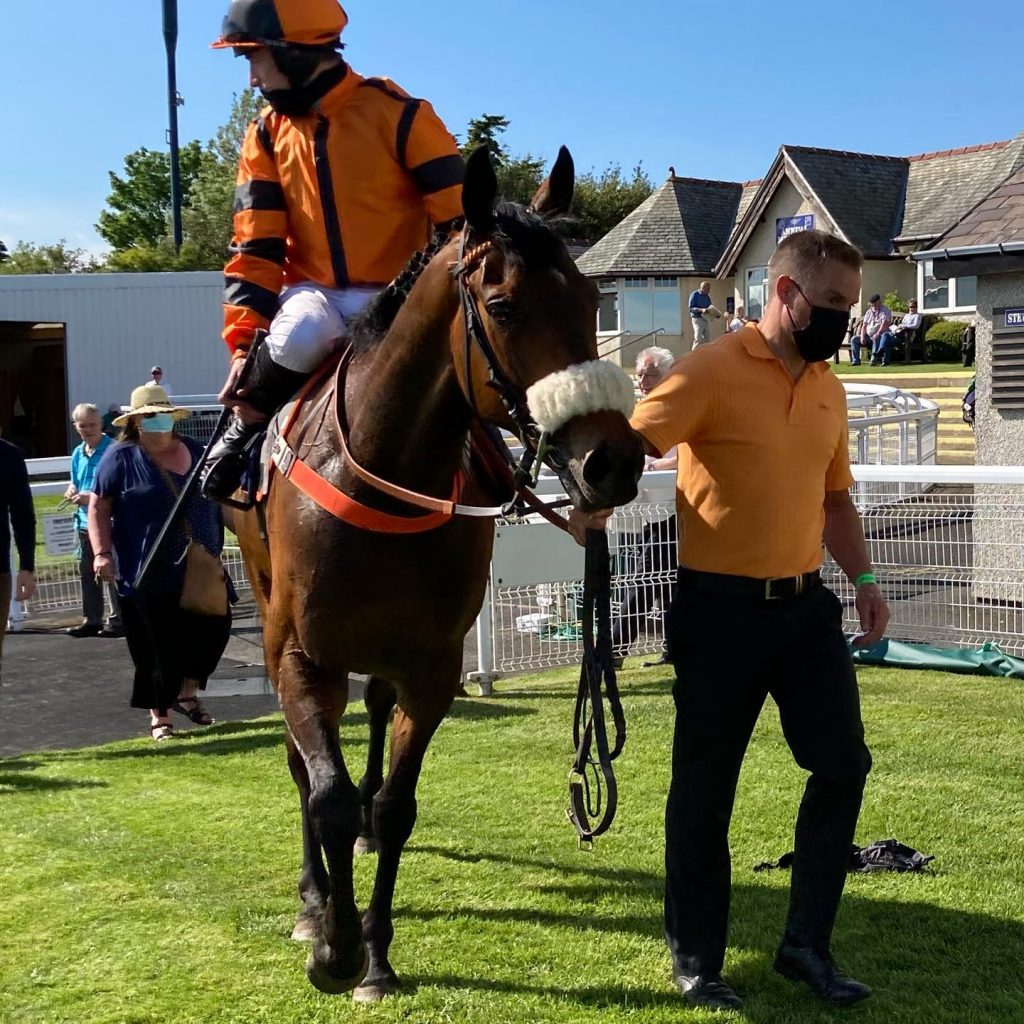 Looking ahead, Cyrus Keep returns to Hexham in the race he won last year. He hasn't exactly covered himself in glory since and he needs to show a bit more this time. At least we know he likes the track; his blinkers have been reapplied and Danny McMenamin rides (he ran well for Danny at Southwell once). Which Cyrus shows up remains to be seen. On Monday we are at Southwell with Lemon T and Pontefract with Flint Hill. Both are course and distance winners. Flint Hill won this race last year and a return to a stiff course like Pontefract should suit him. He ran better than the bare result at York in a stop start race and he came out of that race well. Graham Lee rides. Lemon T pulled up with atrial fibrillation (an abnormal heart rhythm) last time and has been given time to recover from what I hope was a one off. Blinkers will replace his cheekpieces as he is starting to relax a bit too much again.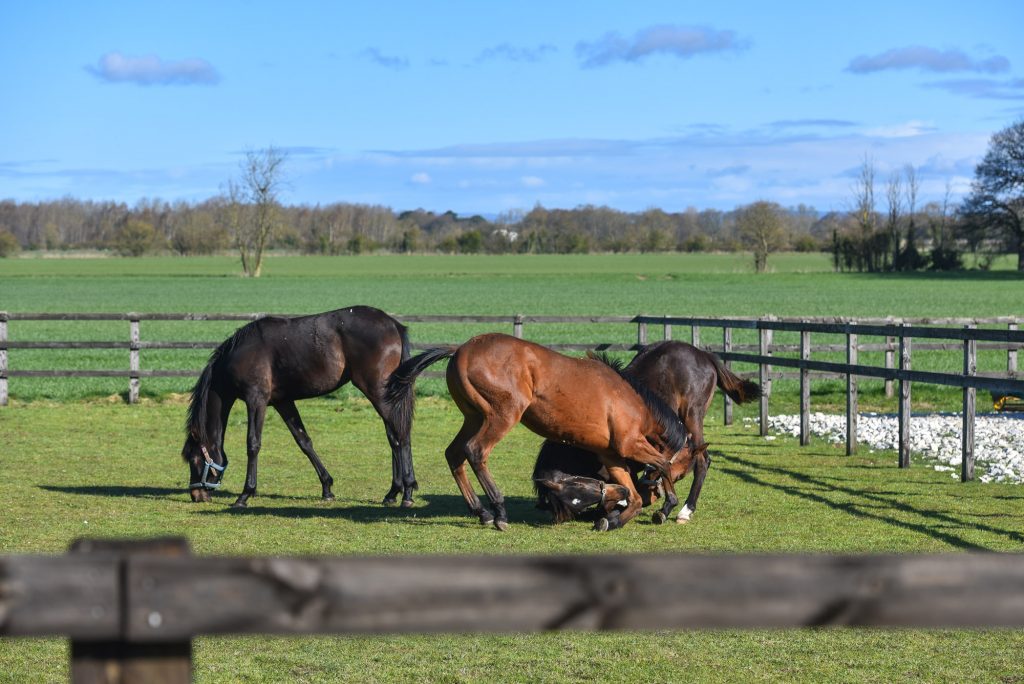 The two year olds have been ridden away and are now relaxing in the field. All three have different personalities and have generally being good to break. All three were very relaxed about about being ridden so after three days of trotting around the lunge ring they have been finished. They will go off to grass to grow a bit more now and will be back in at Christmas to do the next stage of their education – riding on the gallops.
We have three runners at Uttoxeter on Sunday starting with Mauritian Bolt in the novice handicap hurdle. He was running a nice race at Hexham before a mistake at the second last cost him his momentum at the bottom of the hill. He is a little inconsistent but shows glimmers of promise on occasion.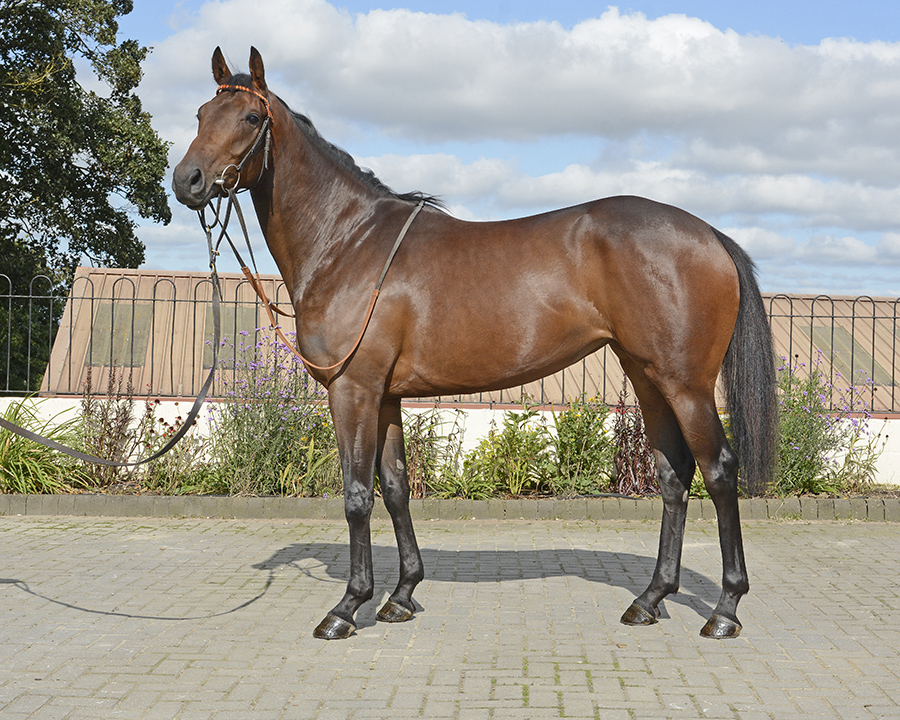 The two mares follow in the next race, both making their hurdling debuts. Switch Partner is from a nice family and it looks like a step up to two and a half miles should suit her. She may need the experience as her jumping is not a fluent as I would like to see at home. Silver Coin ran very green on her bumper debut – which did not come as a surprise – and I would expect her to be a little green again on Sunday. Her jumping at home is very good and she will be suited by the step up in trip.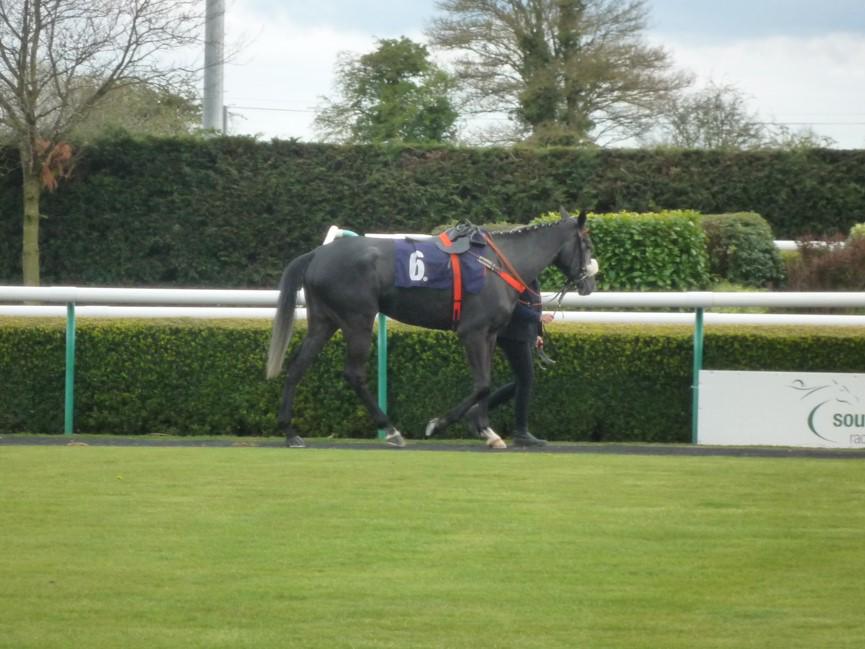 Tomorrow Flint Hill heads to York for the Sunday Series Staying Race over 2 miles. He is a horse that needs every yard of the trip so a large field competitive handicap should suit him. His race at Doncaster developed into a sprint when the obvious pace horse was withdrawn which would not suit him. Hopefully he can build on that run and put up a bold show. He ran well at York last year.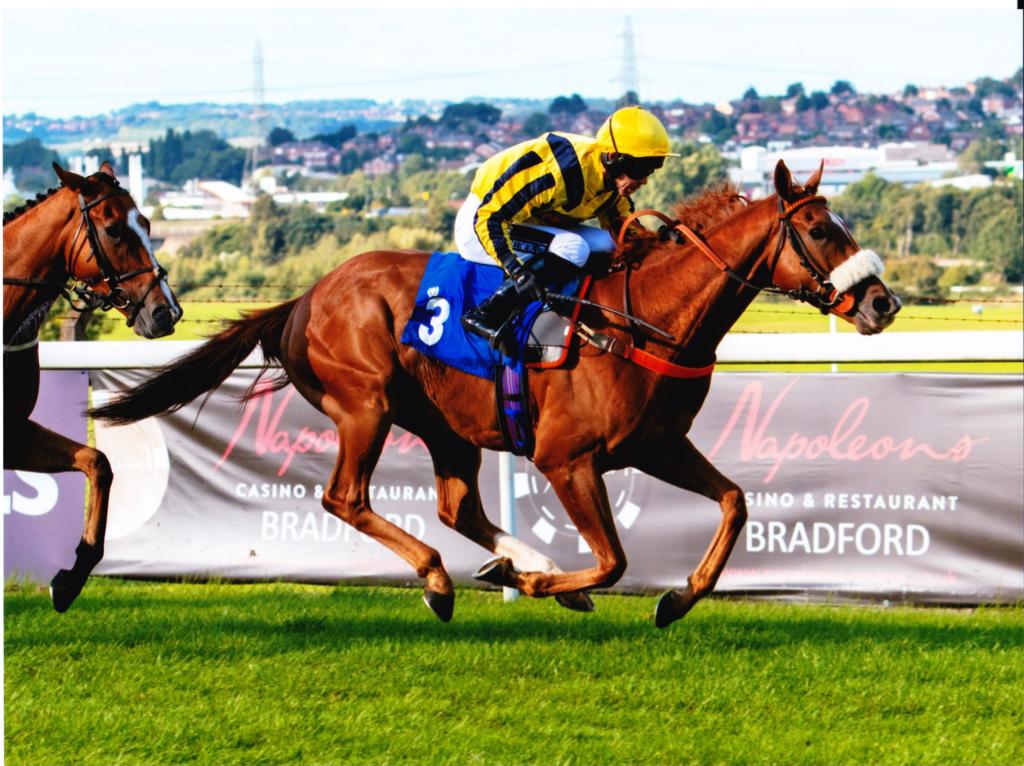 On Tuesday Secret Eagle runs at Newcastle over 6 furlongs. No one has quite worked out his best trip so its more likely dependent on how the race is ran rather than the trip itself. He has been consistent this season so I would hope to get his head in front at some point this season.
We did watch all of Inca Prince's races before we purchased him privately so you could say we were aware that he tends to run keen in his races. His three wins over hurdles for us all came from using font running tactics so we thought we would give him the opportunity to test them on the flat. It didn't work and he will now revert to hurdles for the summer before having a break.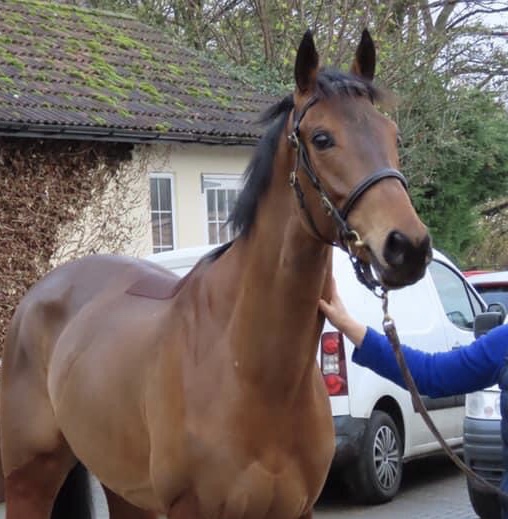 I do not think trying different tactics on the flat would work either as hold up tactics were tried in Ireland by his previous trainer. He probably doesn't have a best trip on the flat either and at least when jumping hurdles he gets the chance to take a breath!
Its being a tough season here at Newstead so far this season and mildly frustrating as the horses have generally ran well without winning – and we all like winners!
The new gallop has bedded in well and we are starting to find a routine on it which suits the horses. Jampot Eddie was my test case as he is now trained almost exclusively on the sand and he ran well on his first start in a bumper at Newcastle; he didn't blow much afterwards either! Not the fastest horse he will now go novice hurdling and will step up to three miles in time. A horse who has had many an interruption due to injury it was nice to get hi to a racecourse and run.
Other bumper horses that have ran well include Mauritian Bolt who will now go hurdling; Sir Jim who will have another bumper run before going hurdling and I was pleased with Robyn Pud, who has suffered badly from ulcers and stayed on well in a messy race and has schooled nicely since. She will go hurdling now.
All being well Waiting Patiently will go for the Tingle Creek on Boxing Day. He is in very good form with himself at home and ready to run. A clear, uninterrupted round would suit me as that way we will find out if he has the stamina for three miles.
Double W's has now officially retired and is going to be very spoiled by Jo & Lucy Hughes who are taking him. He will be hunting, hacking and doing a bit of eventing and ROR. They have been to ride him and fell very much in love. He has done us proud and owes us nothing and we own him a happy retirement. He will be missed and these types are not easy to replace.
Clondaw Caitlin has met with a small setback – a small stress fracture and will not be seen until the end of the season. She ran so well on debut that it is disappointing but worse things happen and she will make a full recovery.
Nice to get a winner on board with Tayzar at Warwick and particularly pleasing to see him follow up at Sedgefield last week as well. Theo Gilard seems to get on well with him and whilst we have some good ground about we will take our chance; hence his entry at Fakenham on Friday.
The horses seem well in themselves at present and I was pleased with all three runners at Hexham. Flint Hill gave Cillin Leonard a torrid time but had great fun himself in the novice hurdle. I didn't expect him to win but thought he ran with credit and showed a lovely attitude to run to the line. He seems a very versatile horse who will give someone a lot of fun as an owner. Black Ebony travelled strongly and jumped well as well and just ran into one. He will come on for the run mentally perhaps more then physically/fitness wise and he will be out again soon. Mauritian Bolt is a cracking little horse and he ran a lovely race despite been green. The winner was well tuned up and had previous experience in the point to point field but "Usain" did well to come from the back and stay on so well to be second. He is for sale!
There will be a couple more runners this week with Double W's taking his chance at Wetherby (ground permitting) and Tayzar again at the end of the week. Clondaw Caitlin will not be heading to Wetherby as I felt the ground may just be quick enough for her over the trip.
My favourite month – and no, I wasn't born in September! This month for me always has the feeling of a new term, a new season and a new year. Probably because we are cusp of the new jumps season starting and Autumn is in the air.
Tomorrow Cyrus Keep makes his seasonal debut. He has worked and schooled well so i'm hopeful he jumps well and runs his race. He may need it – its impossible to tell until one or two start to run and you get an idea of where they are on the fitness scale. Nathan Moscrop takes the ride as he has being coming in to ride out with Jamie being injured. I hope they run well and come back in one piece ready for the next day!
The sand gallop should be finished this week and the horses will start to have it built into their routine.